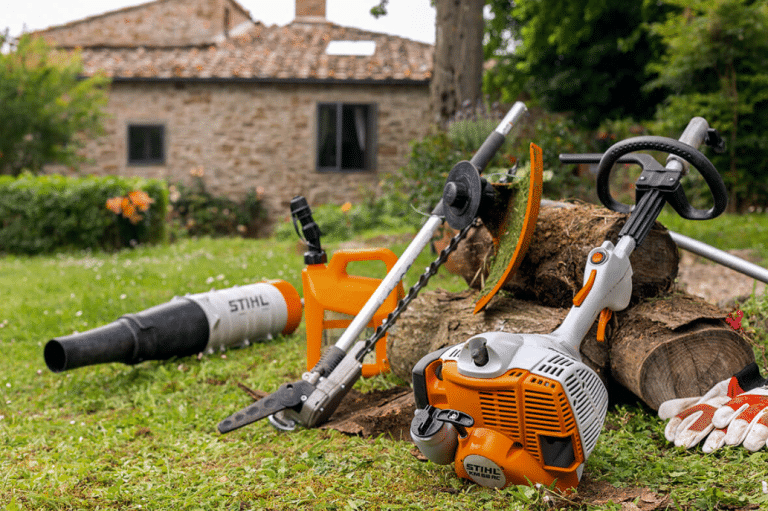 Discover the Power & Performance at Stihl Dealer: Tuley Farm & Home
Stihl zero turn mowers deliver exceptional performance and precision cutting. Stihl zero turn mowers are perfect for homeowners and commercial landscapers alike, allowing you to quickly and easily tackle even the toughest mowing tasks with ease. With a range of cutting widths and engine options to choose from, you can find the perfect Stihl zero turn mower to fit your specific needs and budget.
At Tuley Farm & Home, we understand that every job requires the right tool, and that's why we offer a comprehensive selection of Stihl products to ensure that you can find the perfect tool for every job. Whether you need a powerful chainsaw for tree felling or a lightweight hedge trimmer for shaping and pruning, we have the Stihl tool that will get the job done right.
Stihl products are designed with the latest technology and innovations to ensure that they deliver maximum power, durability, and reliability. With regular maintenance and service from our experienced technicians, your Stihl tool will continue to perform at its best for years to come. We are Southeastern Missouri's Stihl dealer of choice.
Full-Service & Repair Shop
Our experienced technicians are highly trained and knowledgeable about Stihl products and can quickly diagnose and repair issues with your Stihl tool. From routine maintenance and repair to more complex issues, our team has the expertise to get your Stihl product back up and running in no time.
We understand that your time is valuable and that's why we strive to provide fast and efficient service that minimizes downtime and ensures that you can get back to work as soon as possible. We use only genuine Stihl parts and equipment to ensure that your Stihl tool is repaired to the highest possible standards and we stand behind our work with a satisfaction guarantee.
We believe that offering exceptional repair and maintenance services is just as important as providing top-quality Stihl products. . Whether you need routine maintenance or complex repairs, you can trust Tuley Farm & Home to provide expert services that keep your Stihl tool in top condition.
We believe that our customers should have access to the best possible advice when it comes to choosing the right Stihl product for their needs. That's why our staff are highly trained and knowledgeable about all aspects of Stihl products, from their features and capabilities to their maintenance and repair.
Our staff can also provide you with helpful tips and advice on how to use and maintain your Stihl tool for optimal performance. From proper fueling and lubrication to sharpening blades and chains, our experts can guide you through every step of the process to ensure that your Stihl tool continues to perform at its best for years to come.
At Tuley Farm & Home, we believe that providing expert advice and exceptional customer service is the key to building lasting relationships with our customers. That's why we're committed to going above and beyond to make sure that you're completely satisfied with your Stihl product and our services. So if you're looking for a trusted Stihl dealer with knowledgeable and friendly staff, look no further than Tuley Farm & Home! Contact Us.
Financing Options Available
Owning Stihl Power Equipment shouldn't be a burden on your finances. That's why we offer flexible financing options to help you spread out the cost of your purchase and make it easier for you to get the tools you need to get the job done.
Our financing options come with competitive rates and flexible terms, making it easy for you to get the Stihl tools you need without breaking the bank. We'll work with you to find a financing solution that fits your budget and helps you achieve your goals.
At Tuley Farm & Home, we're committed to making it easy for you to own the best possible equipment for your outdoor needs. With our flexible financing options, expert advice, and exceptional customer service, we're the Stihl dealer of choice for customers throughout southeastern Missouri. So why wait?
Visit Tuley Farm & Home Today!